If you wish to adjust or unsubscribe for alerts, in an event where the counts exceeds the threshold set by you or your sensor goes offline, then follow the steps below-
1. Go to Location Settings>Alert. You can also opt to alert a different person/ property manager instead, by entering their mobile number.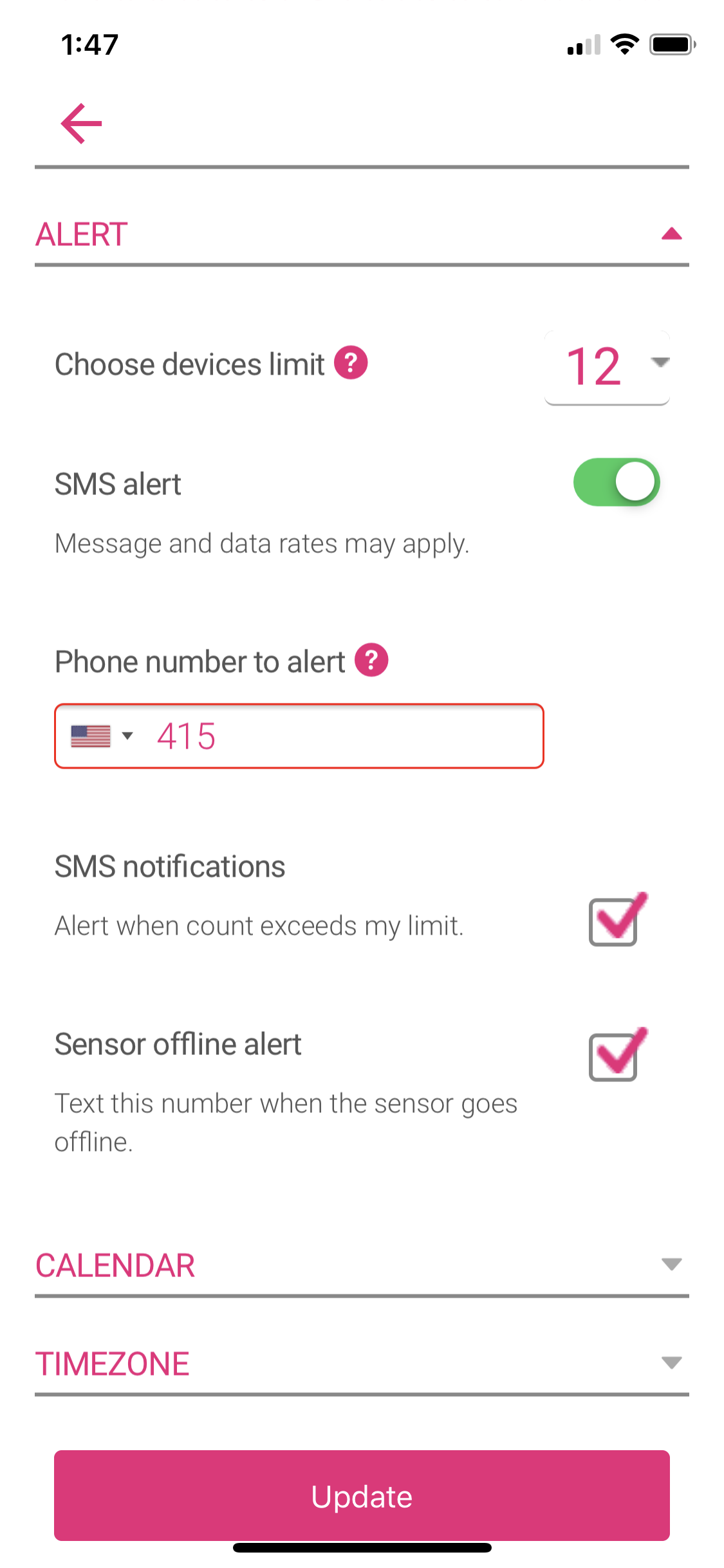 2. Toggle the SMS alert "off" and deselect the threshold and offline alert option to unsubscribe (either one of them or both, as applicable).
To turn off push notifications, go to the Settings menu on your phone (iPhone or Android), then Notifications. Scroll down to find Party Squasher in your list of mobile apps, and turn on/off push notifications here.