On your Party Squasher Pro dashboard, you can monitor other accounts other than the primary account that you use to log in to the dashboard. For example, you might have regional property managers under your firm who use separate Party Squasher accounts that you want to consolidate in your web dashboard view.
To use the subaccount account feature, please follow the instructions below:

1. click on Manage subaccounts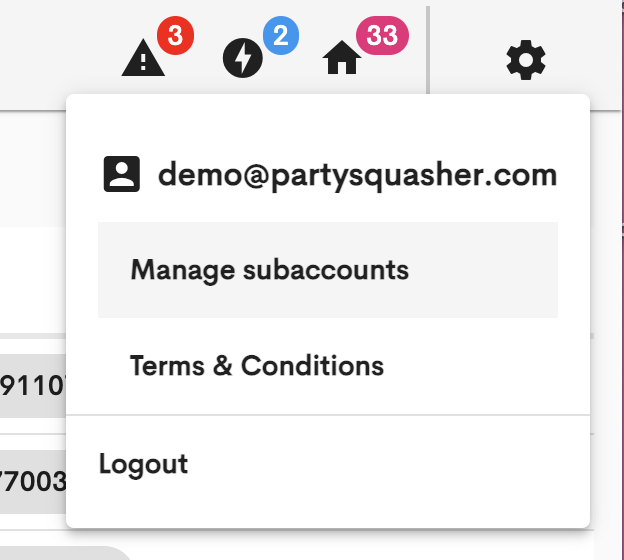 2. Click Add

3. Login using the email and password of the account you would like to add as a subaccount. Properties from subaccounts will appear in the properties table; their portfolio assignments and max device counts can be adjusted: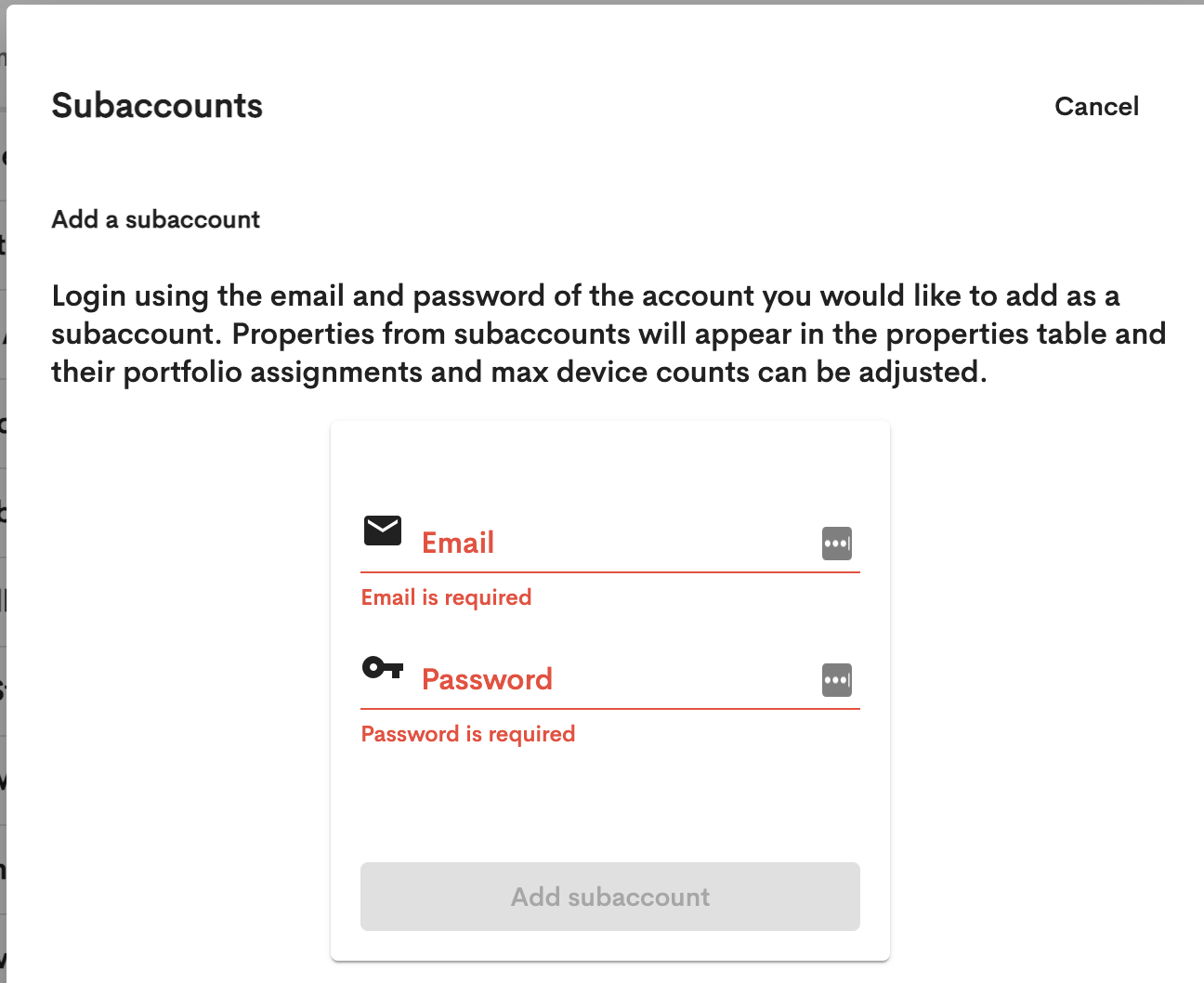 4. Once added, the account will show up in the subaccount list.
When you refresh the list, you will see the subaccount properties included.
If you don't see the subaccount's properties on your dashboard, please, contact us at
support@partysquasher.com
so that our team can ensure that the subaccount has Pro-privileges enabled to be added under the primary account.