Once you remove the Party Squasher from the packaging, you'll find your sensor and cables.
First, power up your Party Squasher by connecting the mini-USB to the power adapter or USB power supply on your modem.


Next, connect it to your internet by plugging it into your modem/router using the ethernet cable provided.

Once the power and ethernet are connected, wait a minute or so, and you should see a solid green light in the middle position. This indicates that your Party Squasher is ready to go!


Now it's time to set up your app as well - here's a short setup video with some tips!
In case the internet connection isn't established, you'll see two lights as shown: green and red. This means you need to unplug the power and Ethernet cable for about 10 seconds.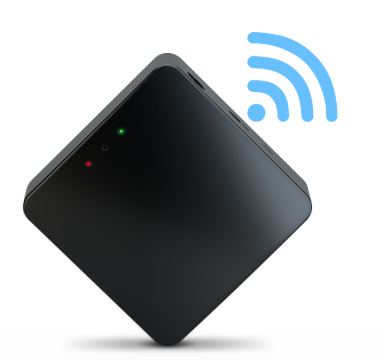 To reboot your sensor, just plug in the power first, wait another 10 seconds, and then plug in the Ethernet cable. After rebooting, you should see the solid green light in the middle position.