Simply choose whether you want to be alerted by SMS or Email and we'll alert you if the number of devices detected exceeds the number you're expecting inside your home or if your sensor goes offline. Don't panic if you see more devices than expected… it could mean you need to adjust your home size. Within the first few days, you should get a sense of the normal number of devices to expect, so you can set up accurate alert settings.

To adjust the alerts, open your Party Squasher app location settings Alert
Set the "Party Threshold" (default = 10 devices)
Enter the mobile number or email, where you want to be notified
Save your preferences, but note that they can be updated anytime.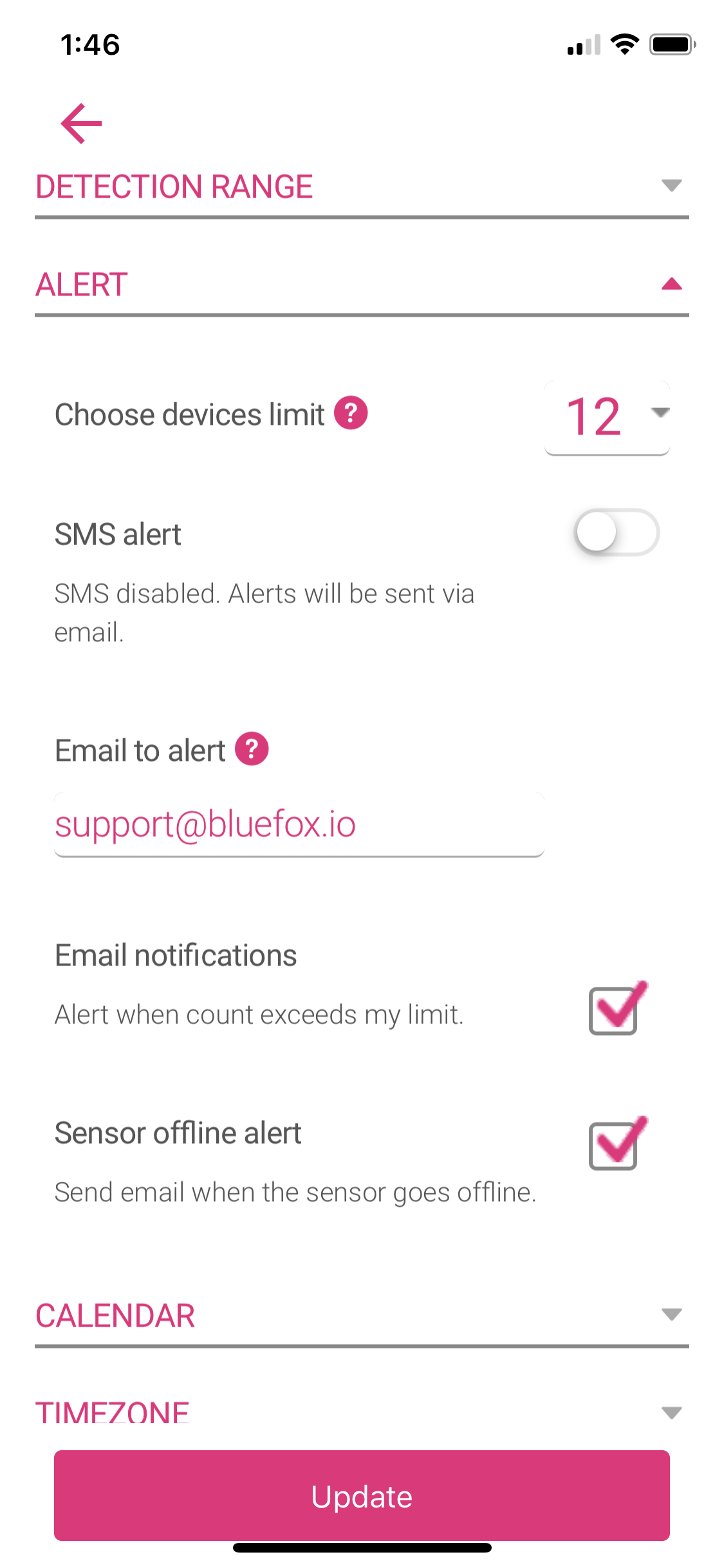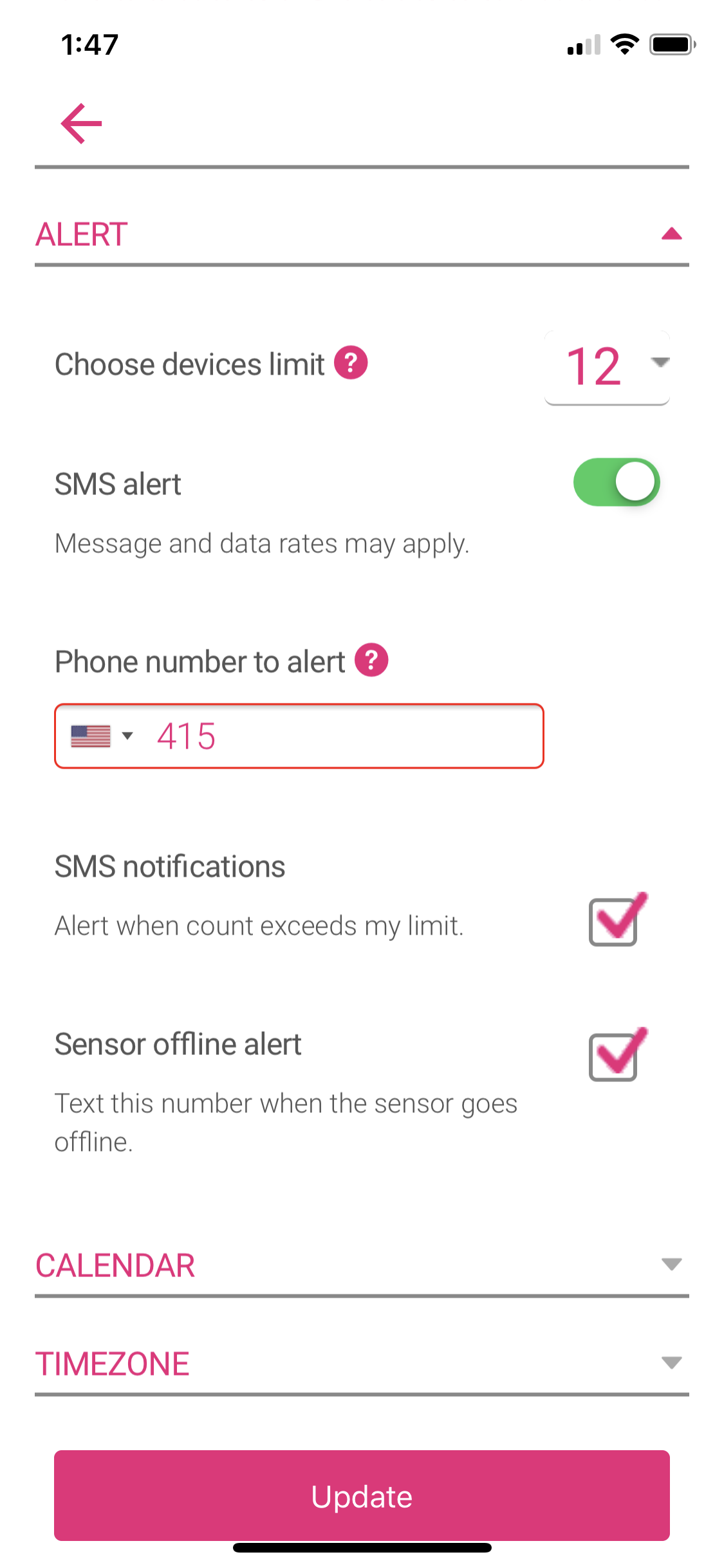 If you don't wish to receive any of the alerts, deselect the respective alert option and hit update to save the changes.

Party Squasher provides an estimate to give you a sense of what's happening in your home. Please contact us in case you notice any issues, so we can help you set things up accurately (support@partysquasher.com).